Sample Data for Testing
Fake customer/contact data for developers testing applications.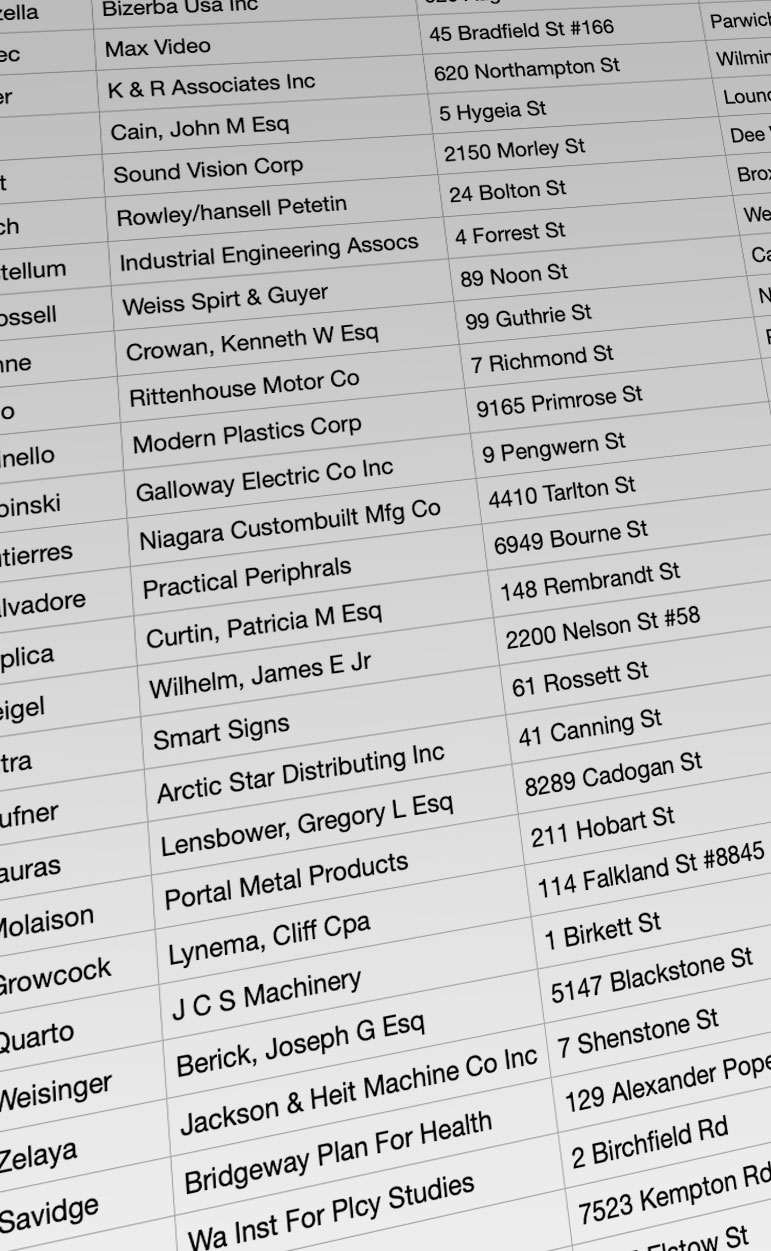 If you do software or database development, you understand the importance of performance testing under load. That's why always need to fill your data tables with a representative quantity of data, to make sure your queries and joins perform as intended. You also need to make sure that reports format and paginate correctly when there are many pages of data.
So we created these sample data sets. These are fake data; you are not getting any real customer or address or email information here. But they are formatted as appropriate for the countries listed below, and include real cities, counties, and states in the countries, with appropriate ZIP/postal and telephone area codes.
Fields included are: first_name, last_name, company_name, address, city, county (in countries where counties are used), state/province (in countries where these are used), zip/postal, phone1, phone2, email, and web address.
All files are provided as standard CSV format, ready to import into your database of choice. Grab the free versions below if you need to verify the format of the data before purchasing a larger set.
This site is protected by reCAPTCHA and the Google Privacy Policy and Terms of Service apply.
©2023 Zipwise Software.
Family owned & operated since 2002.
Thank you for your business.